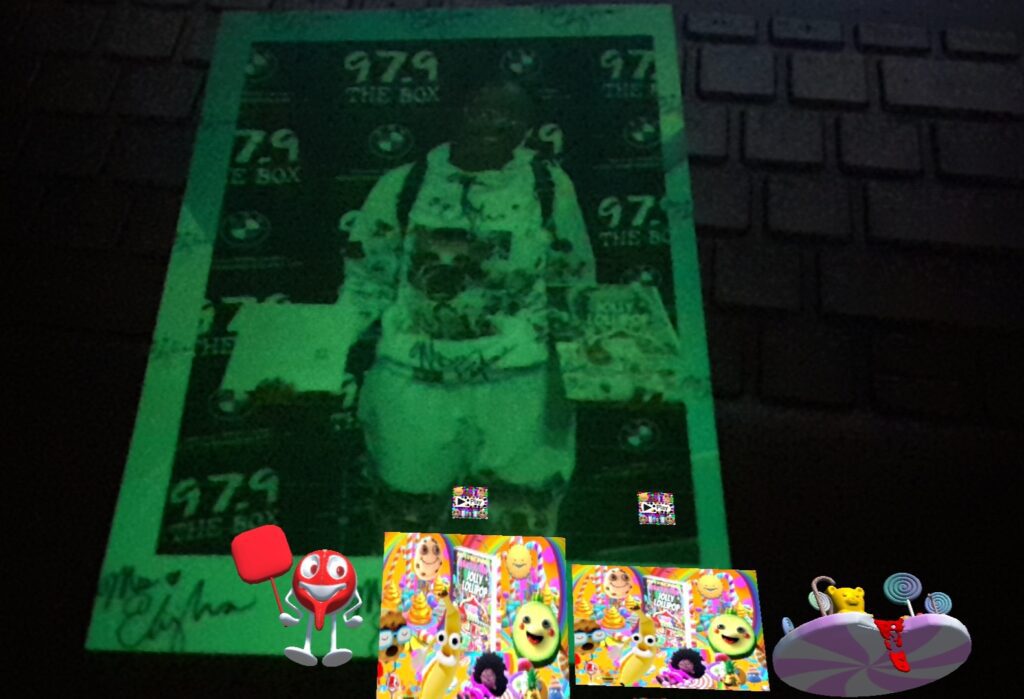 Elijha Ammon Bronaugh Watkins: A Visionary in Art and Photography's New Frontier
Get ready to rethink photos! Meet Elijha Ammon Bronaugh Watkins, a talented lady inventor who's changing the game. Her star creation? The world's first Glow in the Dark Augmented Reality Photo—an idea that's totally out of the box.
Imagine a picture that's not just a picture, but a whole world inside. Elijha's invention mixes old-fashioned photos with super cool augmented reality. What's the special part? It's not just two videos stuck in there; you can actually go inside those videos using buttons that pop up. These buttons take you not just to Instagram, but to a place where there are more than 200 super special nfts and includes videos, video calls, and lots of other amazing stuff.


But this is no regular photo—it changes with time, just like life does. That means your memories stay fresh and exciting.
Jumping into Elijha's world is like stepping into a magic time machine. Her invention is more than a regular photo—it's a mix of real things and digital fun. She's been super creative and made something that's not like anything you've seen before.
In a world where cool new things are happening all the time, Elijha Ammon Bronaugh Watkins is leading the way. Her invention is like a special kind of picture—it's like a trip to new places, an adventure waiting to happen, and proof that people can dream big and make amazing things.
As the future unfolds, Elijha's Glow in the Dark Augmented Reality Photo is like a bright light guiding us to places we've never been. With just one picture, she's opened a door to endless possibilities, inviting us to explore, to play, and to be amazed. Her smarts and courage have come together to create something truly incredible that's going to change the way we think about photos.
ELIJHA AR LOLLIPOP – Apps on Google Play
The post World First Glow In The Dark Augmented Reality Photo With Videos And More appeared first on SeoXnewsWire