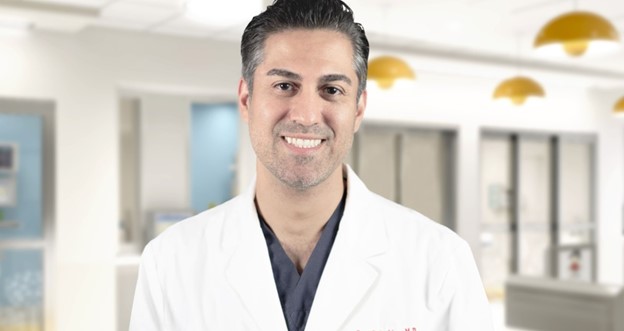 Renowned Clinical Professor of Pediatrics and visionary Chief Medical Information Officer (CMIO), Dr. R. Ryan Sadeghian, proudly announces the launch of his enlightening blog, ryansadeghian.com. This platform seamlessly melds the intricacies of pediatric healthcare with the innovations of informatics, offering readers unparalleled insights into both domains.
Boasting a remarkable portfolio of credentials, including MD, MBA, MSc, CPE, CHCIO, CDH-E. CHISL, CPHIMS, FACHDM, FHIMSS, and FAAP, Dr. Sadeghian stands as a beacon in the healthcare arena. His tenure as a Strategic & Innovative Senior Physician Executive ensures that his blog will be an indispensable guide for professionals, students, and healthcare aficionados.
Dr. Sadeghian's unwavering commitment to pediatric excellence shines through in his writings. The blog covers a spectrum of child health topics, from preventive measures to specialized interventions, enriched by Dr. Sadeghian's vast clinical experiences.
Beyond pediatrics, Dr. Sadeghian is a trailblazer in informatics. His role as a CMIO has seen him spearheading transformative shifts in healthcare technology and medical data management. His blog promises to demystify the ever-evolving world of informatics, spotlighting the latest breakthroughs and challenges.
"In launching this blog, I aspire to illuminate the symbiotic relationship between pediatric medicine and state-of-the-art informatics, with the ultimate goal of elevating patient care standards," remarks Dr. Sadeghian.
Dr. Sadeghian's blog is not just a repository of knowledge but a catalyst for change. His insights aim to equip readers with the tools to make enlightened decisions, adopt pioneering approaches, and adeptly navigate the confluence of pediatric care and informatics.
The debut of ryansadeghian.com heralds a new chapter in making expert knowledge accessible. Dr. Ryan Sadeghian invites all, from seasoned professionals to curious enthusiasts, to embark on this enlightening journey through the realms of pediatric healthcare and informatics.
For media inquiries, contact:
R Ryan Sadeghian
About Dr. Ryan Sadeghian:
A celebrated Clinical Professor of Pediatrics, CMIO, and Strategic & Innovative Senior Physician Executive, Dr. Ryan Sadeghian is a luminary in both pediatric care and healthcare informatics. His blog, ryansadeghian.com, is a testament to his dedication to bridging the divide between pediatric healthcare and cutting-edge informatics, championing enhanced patient care and industry evolution.
The post Announcement: Dr. R. Ryan Sadeghian's Blog Unveils Invaluable Insights into Pediatric Care and Cutting-Edge Informatics  appeared first on SeoXnewsWire